Our Ministers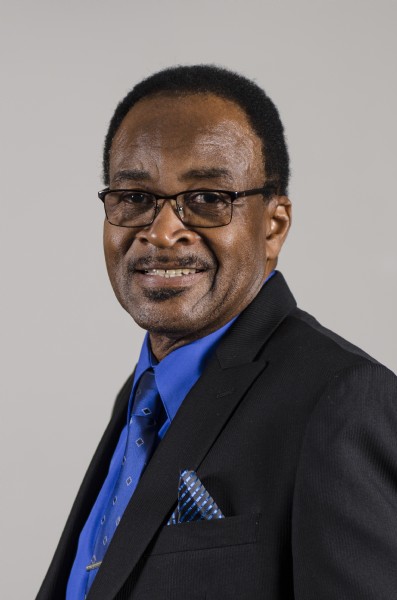 Pastor Ashley O. E. Layne is a humble servant of God who serves as associate Pastor at the Evangelical Church of God, 17 Branchton Road, Cambridge Ontario; He is a man that is zealous, very sincere and deep in the word of God.
Pastor Layne held many ministry positions from his previous church fellowship; including Youth fellowship, Men ministry, board member, deacon, evangelism and outreach and mission ministries; which also had him travelled overseas to such places as: Hungary, Cuba, St. Vincent & the Grenadines and Jamaica.
Pastor Layne received his spiritual birth in 1978 and grew rapidly in the church, as he became involved with all aspect of ministries as mentioned above. He became a licenced minister with the Pentecostal Holiness Church of Canada, in 2009 and served in that church until he moved to Cambridge and became part of the Evangelical Church of God with his then wife the late Isola Layne.
He was Ordained to the sacred office of Pastor in 2011 by Bishop L.P.Green, under whose leadership he now serves. Pastor Layne leads the charge of the men ministry, and expect to carry this ministry to higher heights as the Lord directs.
Pastor Layne is a much disciplined individual who outside of his spiritual attributes, served in law enforcement both in his native land St. Vincent, and in Canada. He is very diligent in service with a willingness to do what he can for the Lord, and to help win the lost for Christ.
He is presently married to his lovely wife Mrs. Shura Layne. He is blessed with two grown sons: Earl and Lyndon Layne; by his deceased wife. One stepson Shumar, and three lovely grandchildren.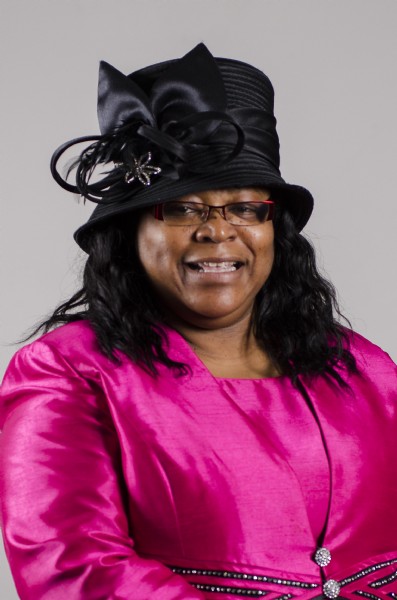 Minister Marcia C. Richards is a vibrant, enthusiastic and resilient in faith woman of God.
She has a strong aspiration for God from a child, but did not accept the Lord in her life until in her adult years. She immigrated to Canada from Jamaica as a child with her parents; and lost her beloved mother two months after their arrival. As one can imagine the devastation and rough start in a new country one can experience as a child. Her mother was a lovely woman of God whom already start growing in the admonishing of the Lord. God had his mighty hands and mercy on her life, Minister Richards Grew into a fine young lady of which her mother would be proud of her if she was alive.
Minister Richards is very driven and career oriented. After completing high school she launched out into the business world where she worked for major corporate companies. She diverged over into the hotel travel and tourism industries and work for twenty years. At the age of forty she had a desire for change in her career and decided to enter the Dental field. Minister Richards attend the George Brown College in Toronto Ontario Canada where she studied for several years. She successfully graduate in 2001 and went into Dental private practices. She later received a call from the George Brown College in 2002, of which the hired her to work in instructing Dental Radiography and into other Dental departments as well.'
Ministers Richards became a born again Christian in 1992, and was baptized by Bishop L.P Green at the Evangelical Church of God in Cambridge, Ontario Canada. She grew rapidly and became very active in different areas of ministries which includes: Sunday School Superintendent, Director of Youth Christian Fellowship, Board member and chief Moderator and Head of Hospitality committee. In the interim of the listed ministries, Minister Richards actively involved in preaching the word of God and other auxiliaries of the church. One would say "God gave her many talents" Minister Richards has aspired spiritually and was observed by her Pastor and Overseer, Bishop L.P Green who promoted and appointed her to the office of licences Minister in 2011. She is the main devotional leader of services at headquarter of Evangelical Church of God in Cambridge, Ontario Canada.
Minister Richards is married to her wonderful husband Patrick Richards who is also a Deacon of the church. They are blessed with a beautiful family of three lovely children of two sons Jamie Richards, Andre Richards and her beautiful daughter Charde Richards. In addition to their blessings the family have three beautiful grandchildren, Keyonna Richards, Kaliyah Richards, and Jada Richards.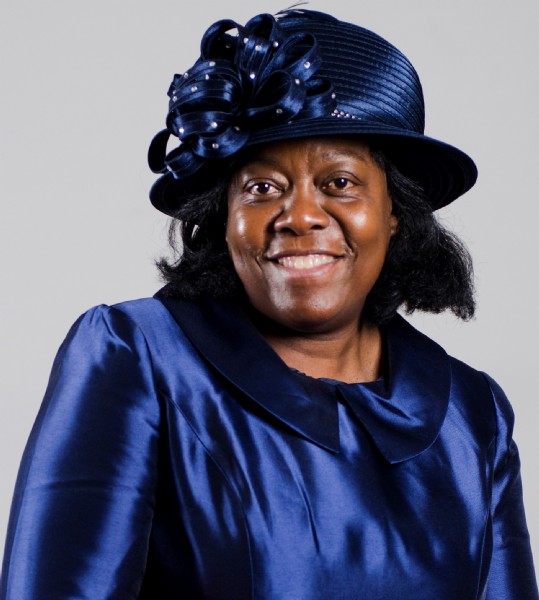 Beverly Spencer is the general secretary of the Evangelical Church of God Canada.
She is a spiritual product of the Church of God Deliverance Centre in Kingston Jamaica under the leadership of Bishop Wilfred A. Shaw. (Deceased)
Bev. As she is popularly known, is a talented and accomplished musician,She plays all kinds of musical instruments; including; rhythm and bass guitar, keyboard, Organ, even drums to name a few.Beverly immigrated to Canada in 1980 and worshiped at the faith miracle temple in Toronto, where she served as chief musician. She met and marry her husband Lloyd Spencer in 1993 and moved to Kitchener, and join with her husband at the Evangelical Church of God.
Bev. Started to serve the Lord at a very young age. We could say she was one of those who slept on church bench till service came to its close. She knew however, That sleeping on church bench could not save her so, in her teen age years she gave her heart to the Lord, and became vibrant in every activity of the church. Along with her other position in the church, she is also the youth leader and concert organizer. She also work full time with a large insurance company in Toronto as casualty claims assistant, and still finds time for all these church activities. We can certainly say that she love the Lord.
Beverly is married to her wonderful husband Lloyd Spencer, who is also a musician and deacon here at the headquarters. They're also blessed with two lovely sons; O'Neil and David Spencer.